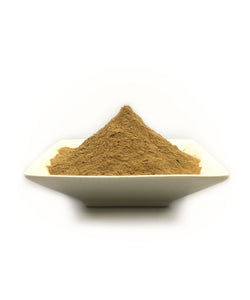 Kanna (Sceletium tortuosum) 100:1 Extract
Regular price
$8.00
Sale price
$99.00
Unit price
per
Kanna Extract 100:1
Sceletium Tortuosum also known as Kanna is a powerful herb discovered in South Africa where it grows naturally. It has been used for hundreds of years as a way to relax the body, relieve tension, and lower stress.
At Relax Remedy our Kanna extract is made from kanna powder imported directly from small batch farmers in South Africa. At a 100:1 extract his powder has some of the highest active alkaloid content on the market. We offer this amazing herb in many forms including powder, rought cut, and ext. capsules.
Disclaimer: Sold as a bulk botanical with no directions or claims.
These statements have not been evaluated by the Food and Drug Administration. This product is not intended to diagnose, treat, cure or prevent any disease.
---