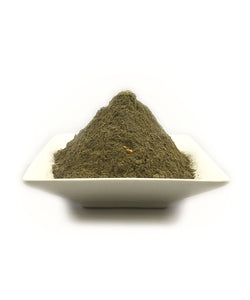 M.C.G.T Potentiated Enhanced Thai
Regular price
$12.00
Sale price
$48.00
Unit price
per
Informed by the best ways to potentiate Mitra, we have developed a Relax Remedy Enhanced blend of Red and Green Vein Thai powders with Magnesium Citrate, Turmeric Extract, Grapefruit Juice Extract and Cayenne Pepper. We found the perfect balance to create a totally unique blend using these fine, 100% pure powders. The Cayenne Pepper brings a warm aroma and will certainly add some spice to your botanical life!
Try this great blend in convenient capsules!
Disclaimer:Sold as a bulk botanical with no directions or claims.
These statements have not been evaluated by the Food and Drug Administration. This product is not intended to diagnose, treat, cure or prevent any disease.
---