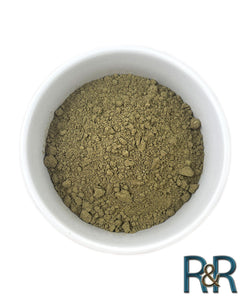 Organic Ultimate 25 SUPERFOOD FUSION Powder ( Berries, Mushrooms, Greens, Aminos, Enzymes, Vitamins)
Regular price
$9.00
Sale price
$149.00
Unit price
per
Do we have the super blend for you! We've put together the tastiest, most nutritious & macro complete blend of 25 superfoods. Containing the best fruits, berries, roots, mushrooms, & greens combined together in synergistic BLISS! It's all organic and naturally loaded with antioxidants, polysaccharides, polyphenols, bioflavonoids, enzymes, enzymes, amino acids, vitamins, minerals & more!
Boost your everyday wellness and attain that next level of health with this incredible blend.

Suggested use: Mix 2 tsp (14g) with 8oz of your favorite drink (Juice, Smoothie or Water)

Organic Ingredients: Freeze dried Acai, Moringa Leaf, Chlorella, Shiitake Mushroom, Alfalfa Grass, Kale, Amla, Baobab, Coconut Milk, Goji Berry, Pomegranate, Papaya, Sea Buckthorn, Cordyceps Mushroom Extract, Apple, Mangosteen, Ashwagandha Root, Maca Root, Spirulina, Noni Fruit, Maltodextrin, Rice Flour, Beet Root, Turmeric Root, Ginger Root, Kelp, Vanilla Flavor, Cinnamon, Stevia Extract, Acacia Fiber.


Each ingredient is hand chosen and then grown, harvested and packaged to meet our high quality standards, and is Certified Organic and Kosher Certified.
This is incredible for your favorite smoothie or drink. Proves to be an incredibly tasty mixture!
---