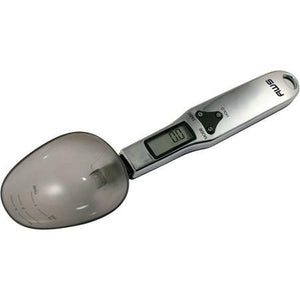 SG-300 Spoon Scale
Regular price
$24.00
$0.00
Unit price
per
SG-300 Spoon Scale
With the novel SG-300 Spoon Scale, volume and weight can be measured at the same time. Two spoon sizes and two AAA batteries are included.
10 Year Limited Warranty.
Weighs in Gram, Ounce, Fluid Ounce, or Milliliter.
American Weigh Digital Spoon Scale, Silver:
• Spoon-shaped weighing surface

• Convenient for weighing vitamin supplements or portioning

• Includes 2 sizes of weighing spoons: 1.5 tbsp and 3.0 tbsp

• Capacity: 300g / 10.58oz

• Readability: 0.1g / 0.01oz
The SG-300 spoon scale is particularly useful for measuring powders and exts.
---