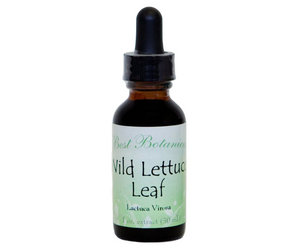 Wild Lettuce Leaf Extract Herbal Tincture
Regular price
$19.00
$19.00
Unit price
per
Wild Lettuce Leaf Extract Tincture

We bring you the finest Wild Lettuce on the market today in convenient tincture. Use it every day as part of a healthy diet and exercise.

Ingredients: Wild Lettuce Leaf, water & organic alcohol.

Directions: Add 10 to 20 drops (approx. 1/16 tsp) to water or juice several times each day, as needed.

Warning: Keep out of reach of children.

1 oz. amber glass bottle with glass dropper.
---